The Kerry Creamery Experience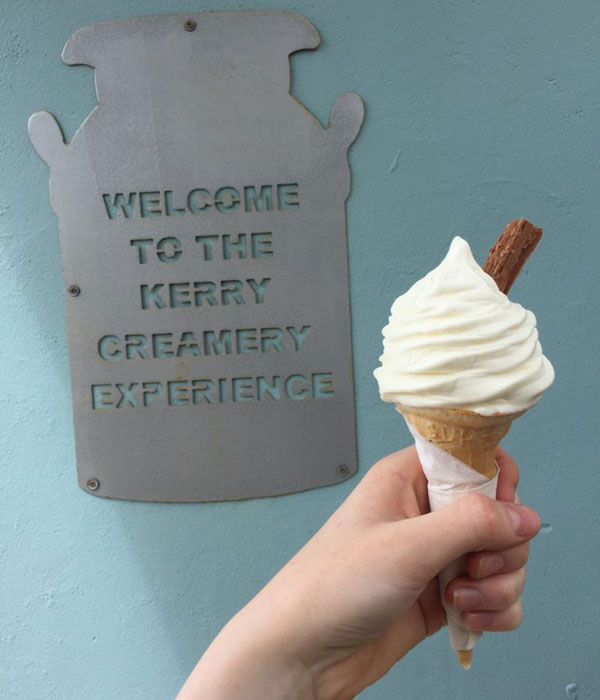 We, the Garland family, would like to welcome you to the Kerry Creamery Experience which is a unique attraction and the first and only creamery experience in Ireland.
Only 10 minutes drive from Killarney, visitors can relive the memories and see the ingenious creamery systems that were used before modern technology took over.
With our farm-themed playground and our Dairy Maid's Tea Room serving freshly ground coffee and tea along with some homemade delights, we strive to provide a safe, family-friendly, fun and educational visit.
Kerry Creamery Experience Tours
All are welcome to The Kerry Creamery Experience where you can step back in time and discover how creameries all over Ireland operated. Relive the memories and see the ingenious systems that were used before modern technology took over.
Tour includes: Tour of Creamery (30 mins), Video (15 mins), access to Playground & Animals.
Prices start at €6.00 per person and €20.00 for two adults and 2 children. Group Rates Available. Under 2's FREE.
Children's Play Area
Our children's play area features farm inspired slides and swings for the little ones which has proven to be a great attraction.
Children can also experience what it is like to hand milk our cow Bessie.
We also have goats, a pony, a donkey, sheep, rabbits, dogs and a pig.
Tea Room
Our tea room is an ideal place to enjoy our range of teas, fresh ground coffee along with some tasty homemade delights.
Fresh Ice cream and local fruits served in season.